Center Stage
Theater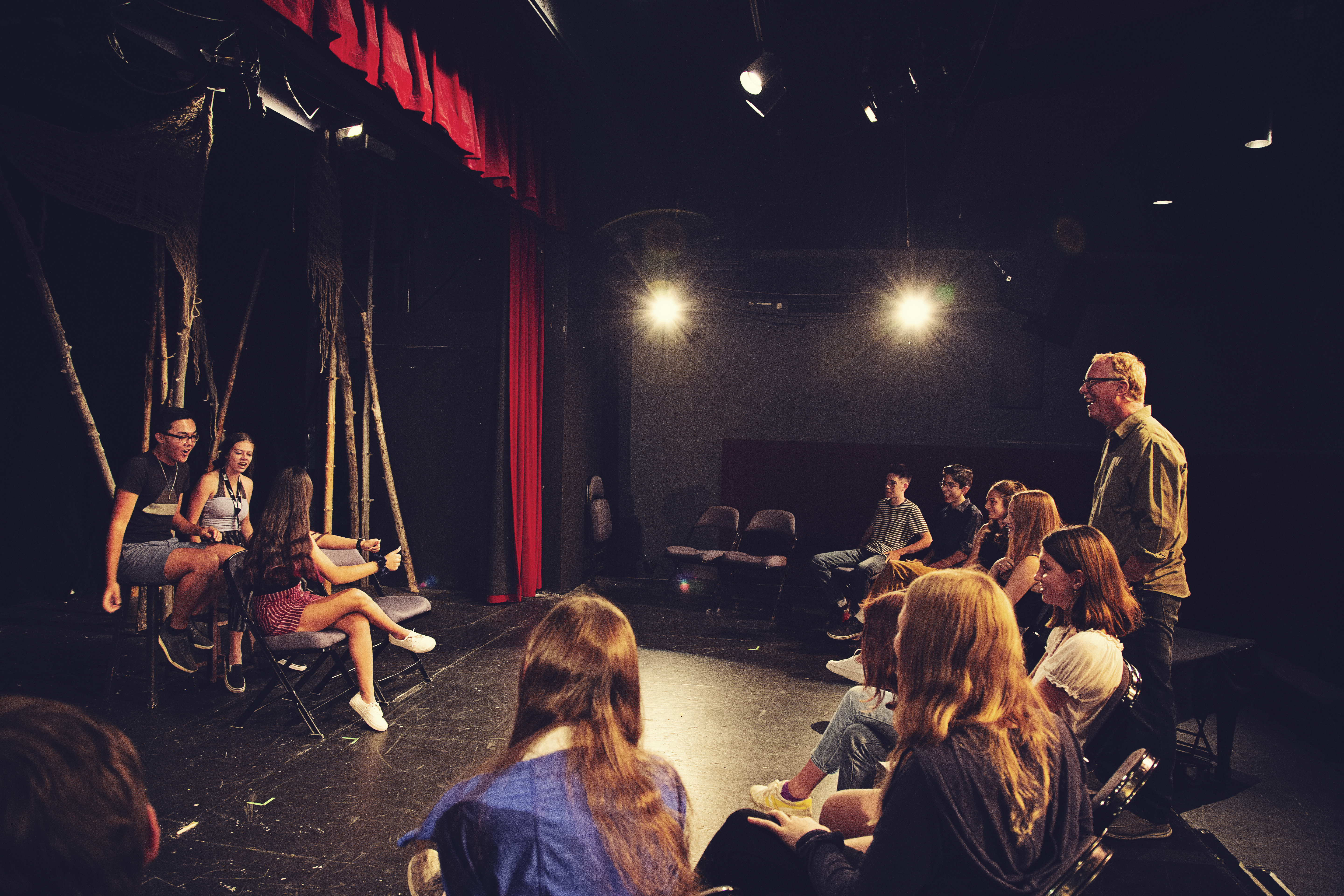 Sanford Meisner said, "acting is the reality of doing," and I would add we can all learn more about teaching acting by doing it!
The objective of this class is to share ourselves as performing artists, what works and doesn't work for us as actors and acting teachers; to meet other teachers and directors who have acting experience and work with them in improv, technique, and scene study; to perform in and share the passion of theater and teaching this wonderful craft through the joy of doing it!
This course is designed to give acting teachers a chance to act, discuss acting, share individual knowledge and experiences of acting and different approaches to acting with each other to strengthen the teaching of acting. This course is intended for all levels of actors and/or directors. Instead of watching our students act, we will get a chance to explore our own talents on stage through improv exercises, scene study, and techniques to inspire our passion for the performing arts
In addition, we will have guest speakers from around the Santa Fe area, see some local theater, take short trips to Taos and Albuquerque, visit a sound stage and the Santa Fe Opera House rejuvenate at the mineral springs pools at Ojo Caliente
It doesn't matter if you haven't acted in years or you are currently in a show: there's nothing better than getting like-minded professionals who teach drama working together to lift and illuminate and support our efforts in this field.
Register Now
---
Course Faculty
Bradford Fairbanks is currently the Performing Arts Chair at Santa Fe Prep. He has directed numerous plays and musicals, and is also a trained actor. He graduated from the Neighborhood Playhouse School of Theater in NYC, the home of the Meisner Technique, and has studied with many acting teachers in NYC. He did theater while…
---